Well I really dragged it out. Buck needed to get healthy, then he went into training to learn the Western way, then I took lessons, then he was hurt again and had to get sound, then we moved, then my wife had to ride him some to make sure he would be okay for me to ride. Then we needed to get the rest of the tack that fit the eBay saddle we got for him a while back.
But the day finally arrived and I finally rode my horse today!!
I brushed him and tacked him up. Sandy rode him a little at first to make sure he was relatively quiet, all looked good so I took my turn. He was such a good boy!
I wanted a picture right away so if he bucked me off I'd at least have one photo...
He's a little harder to steer than the horse I took lessons on, but that will come with practice and work. We walked mostly, but trotted a little.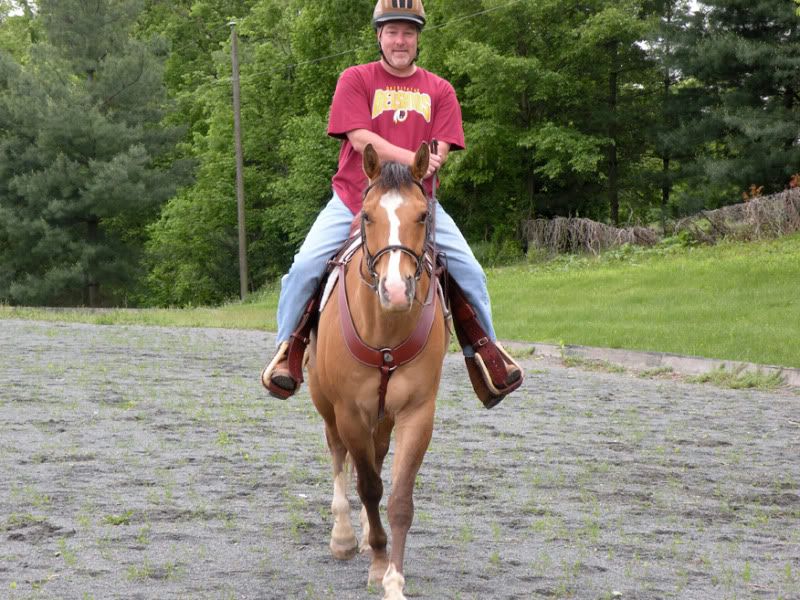 Here we are walking back to the barn. Life is good!
When we were all done he followed me all the way back to the gate. So I guess he can't be THAT mad at me for making him haul my fat butt around the ring!