I took Ginger down to the English Setter Club that I joined recently - 300+ acres with quail. It was about 100-102 degrees and we got into a mess of quail early and Ginger went about 45 minutes and I just had to stop her. It was just too hot, and too many birds exciting her. Given my chipmunk experience last time, at this stage of the game I just let her have at it finding, bumping, and chasing quail. Back at the clubhouse I noticed there was beer in the keg so I relaxed on the deck while we all cooled off.
Here is Ginger getting after it:
Here is her pointing the first birds we got into: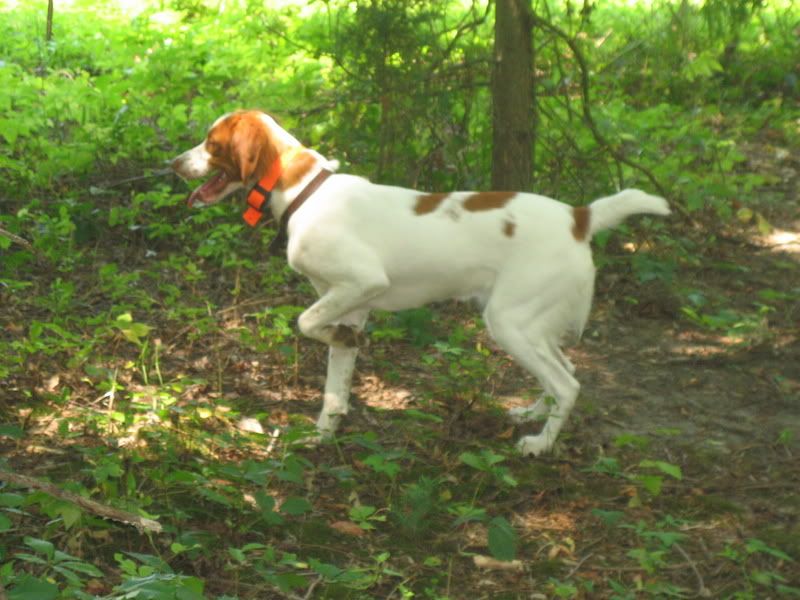 This is my 12 year-old swamper, who will help me nail grouse this Fall:
"I know they're in here somewhere!"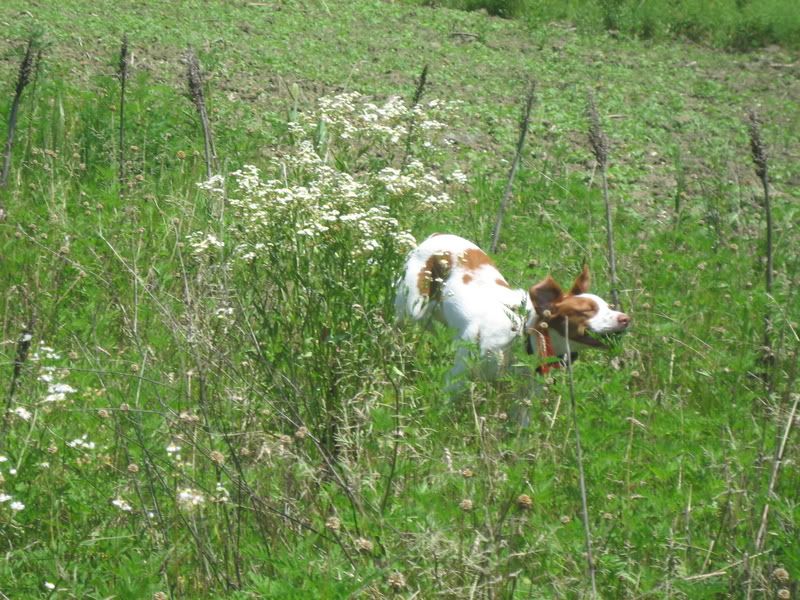 "Boy does this feel good! I hope there aren't snapping turtles...."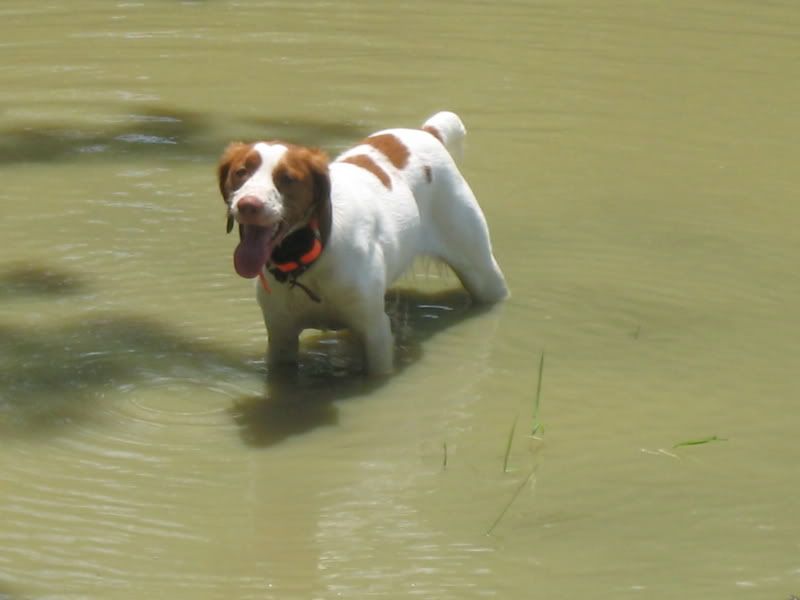 The last point of the day, up a little berm, almost back at the clubhouse.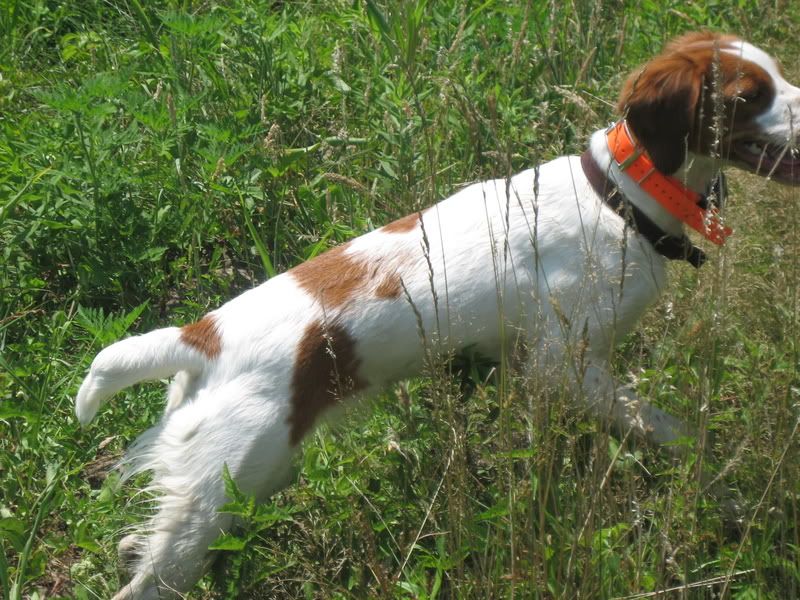 And finally me, Gar-dog. Sorry, but it was too dang hot to smile!