I thought I'd share a few pics from our trips to South Dakota this year. We didn't have the best luck hunting but memories were made.
Here are the boys at the end of our first trip. Not much shooting, but they're still smiling.
We saw probably 50,000 snow and blue geese in the area. Here is one huge gaggle....or whatever you waterfowlers call it. The ground looks chisel plowed but that's actually geese on the ground as well as in flight.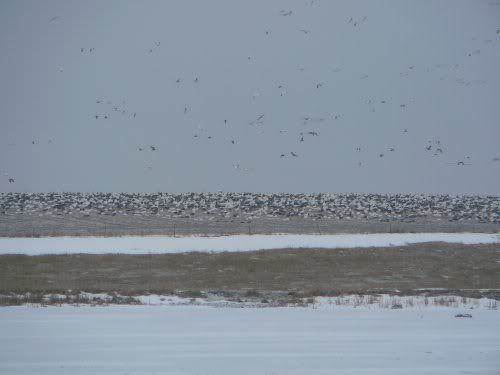 And finally....my favorite....Cash locked up on point with my buddy's setter honoring while my buddy goes in for the flush. This point produced a hen but it's pretty anyway.
Yeah Reggie the setter found his fair share of birds, too. He's a hard nosed little bugger.....just always nice to see him honor my shorthair.