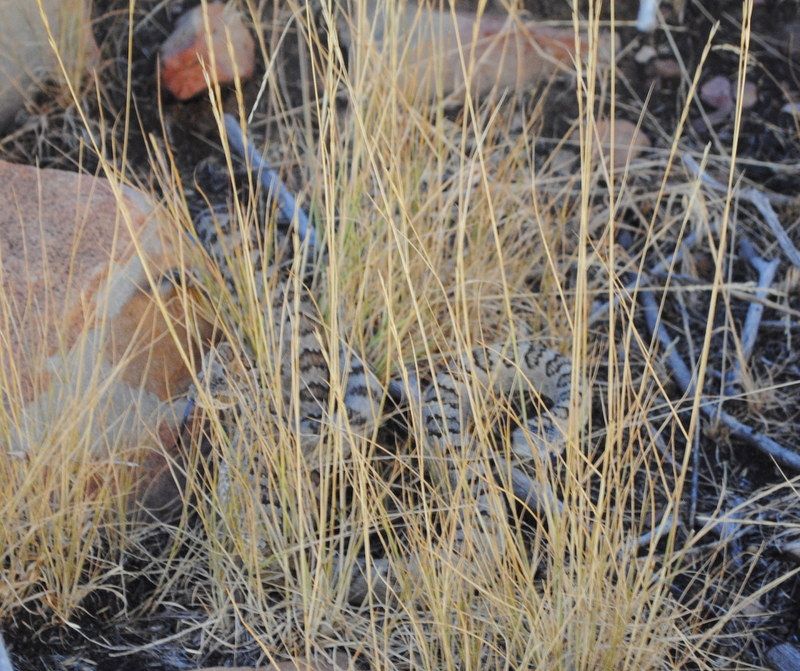 Gets you a wee bit nervous!
---
Screw that....I hate snakes. Even little garter snakes creep me out...
---
Yep! What that things needs is a load of #8's. I try to leave Gopher Snakes alone but if they surprise me, they die!
I pity the man that has never been loved by a dog!
---
Looks like to me they were trying to propagate the species! Probably got a little miffed that you interrupted the session
---
Rank: 5X Champion
Posts: 1142
Joined: Mon Sep 01, 2008 11:34 am
Location: Pretty Prairie, Kansas USA
Thats why I NEVER run dogs without my trusty Single Action Six.

---
Atleast you have a picture of them and not the entry wounds they leave!
---