Looks like this girl will be our first home-grown show CH. This is Woodland's Water Fairy (aka Misty Moo). I put the first 9 points and 1st major on her from the bred by class, then handed her over to Rachel Kulp last week (you know...field trials take priority over dog shows

) to show a few times. Her first show out with Rachel she went best of winners for her 2nd major, so she's now sitting on 12 points and both majors...and is entered in a few more shows to hopefully pick up those last 3 singles she needs.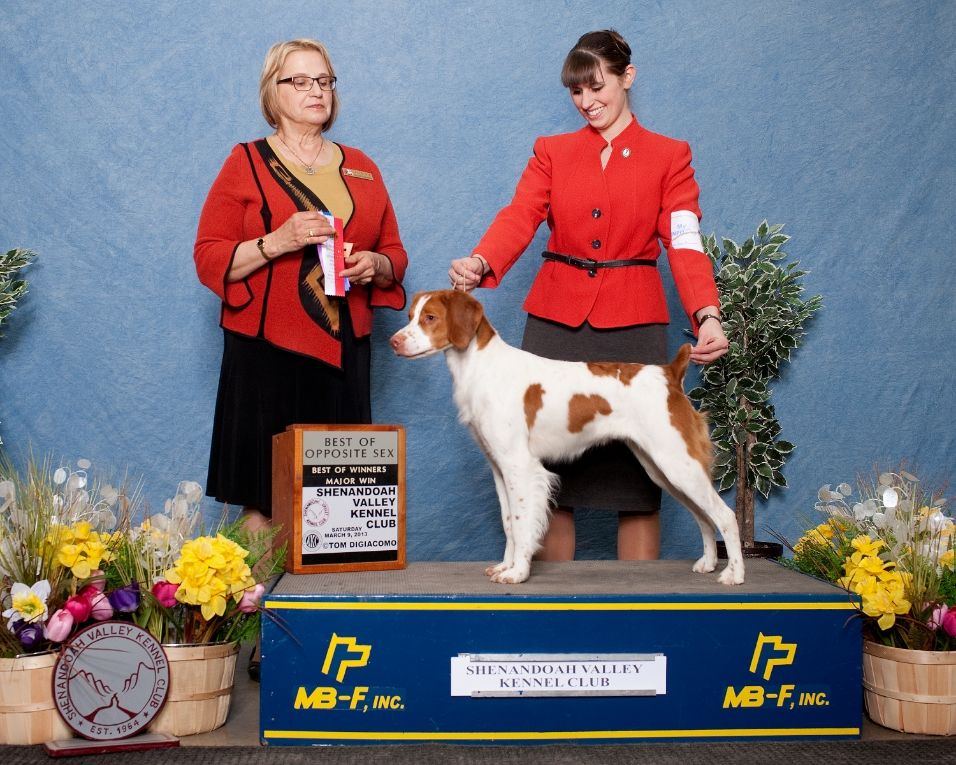 Moo's dad is a DC, her dam a show CH who was broke to run trials, but then got sidetracked. Moo has a couple of puppy placements and with a little luck, will be broke this summer (she's 17 months old now). I'm going to run her in a couple derby stakes this season for fun (once she's out of season).
With legs like those, how could she NOT fly