We just moved, and I'm in the process of setting up a little .22 shooting range on my property. I wanted to share it and solicit some suggestions from people who may have done a similar thing on their land.
An overview of the property to show the kind of terrain. The land down by the river is a LONG way down the hill from the house. My plan is to shoot from the river toward the hill.
This is a view from the shooter toward the target area. It's a little over 25 yards and the shooter location is slightly elevated above the target area. I plan on raking the area behind the targets to get any rocks out, and maybe even stacking some of the many fallen trees and logs behind it.
I got these, a reset target (flip the bottom four up onto that bar, then hit the top target to reset) and the spinner. And also plan on a cable between the two trees to hang tin cans. Also have a real estate sign I'm going to put a piece of plywood in and staple paper targets to that. Or hang them with clips from the cable, whatever works best. Those targets on the metal targets are just over 2" in diameter! Those are going to be TINY from 25 or 30 yards away! Good thing I put a scope on my Marlin 39A, I'll need it!!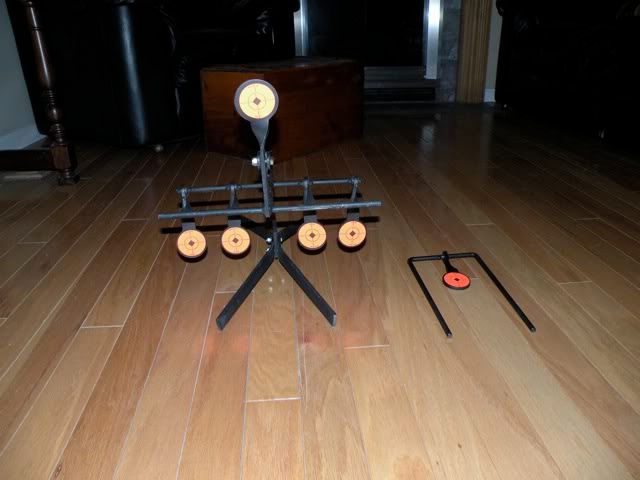 One more for perspective on how high the hill is behind the target area. Range will be bottom right of this photo, and for scale, that shelter (black rectangle bottom left) is 18' wide. So it's a big hill. No other access in the area from the upper level except for our path.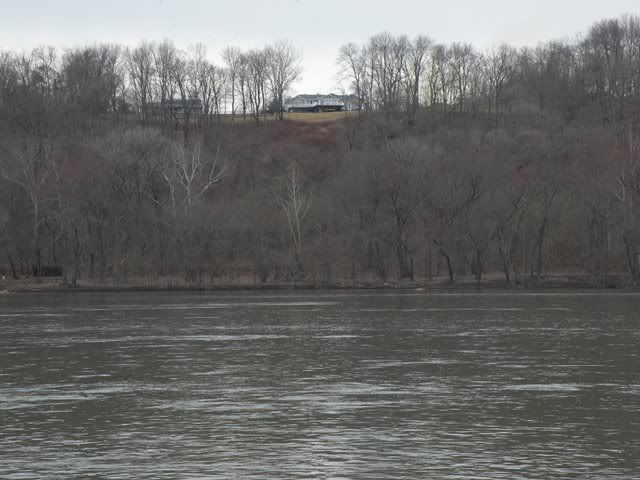 Any thoughts, either on safety or ideas on more fun stuff to shoot with a .22?