I just received my kennel last week and set it up this weekend. I cannot express how happy i am with it. I got the 8x16 Ultimate Kennel - comes with 8x8 flooring, 8x8 roof, anti digging bars, dog septic system, swivel feed/water bowls, and free hanging food dispenser and doggy shovel. It is all welded wire which is really strong and coated to prevent rust and chipping.
http://www.k9kennelstore.com/
They have a lot of different options to choose from.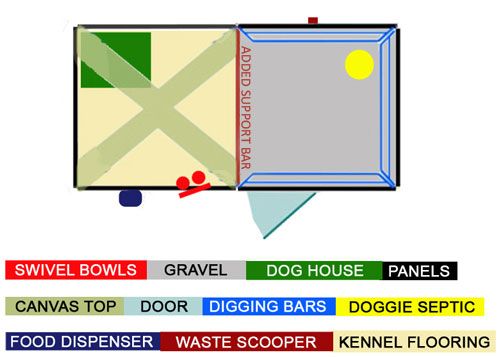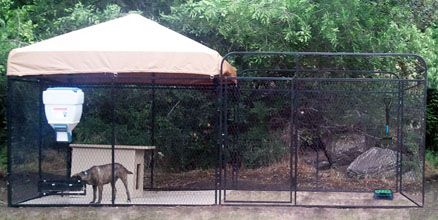 Here are some pics of it set up in the back yard: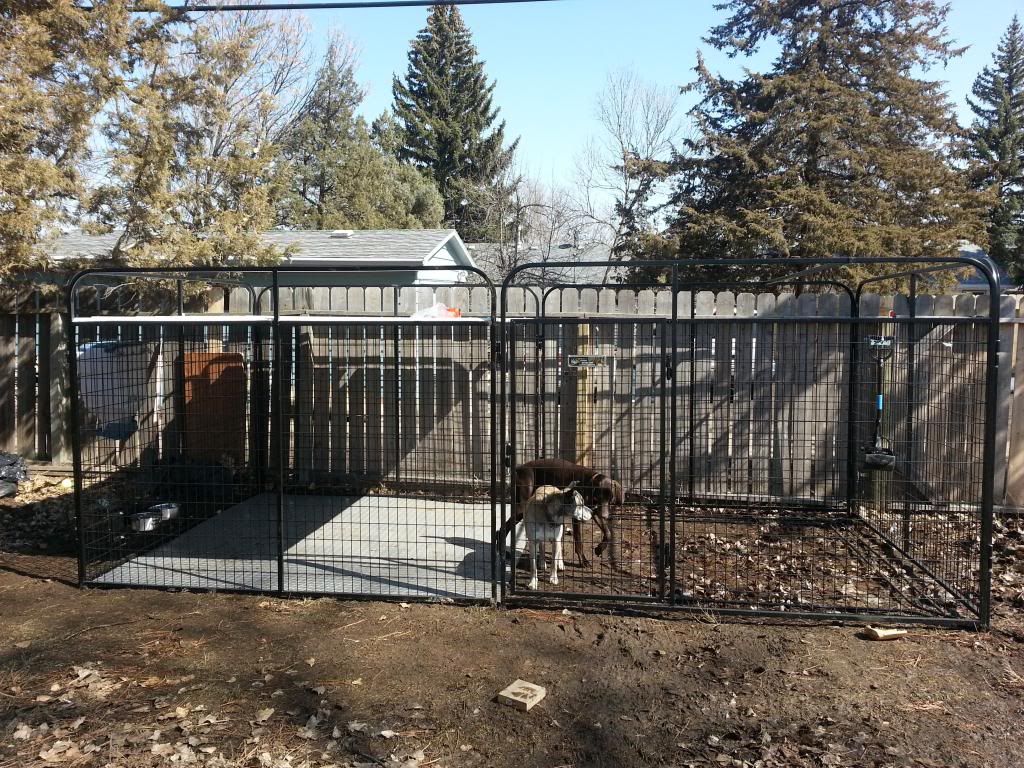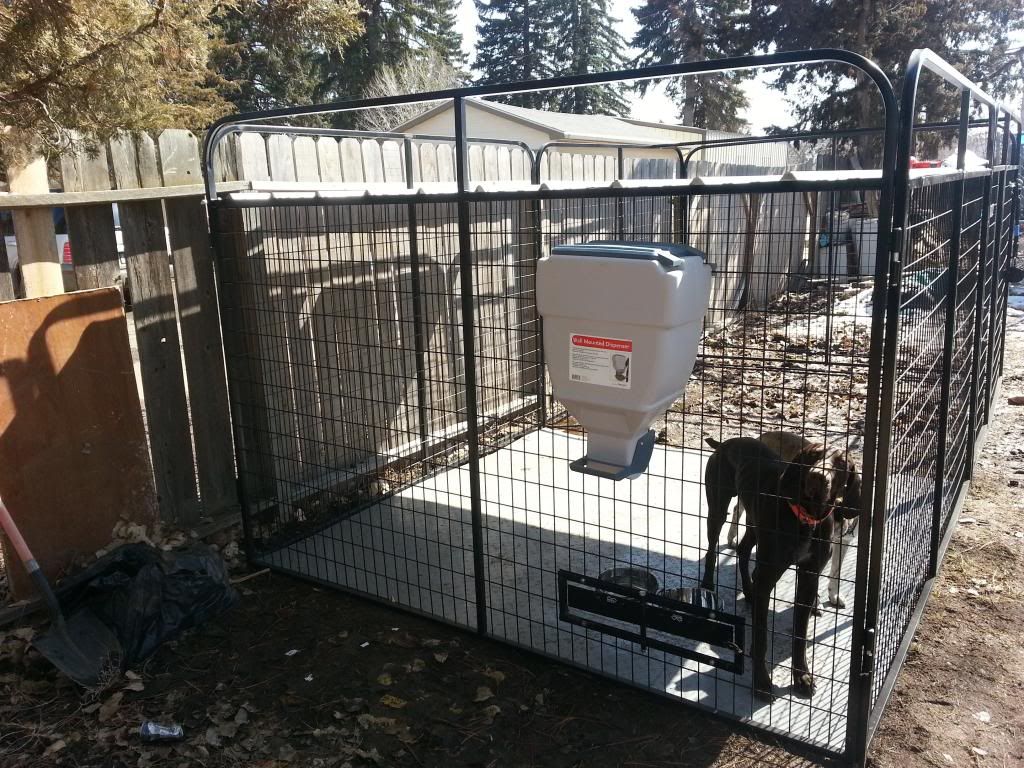 Here are the dog house's: