GSP'S for sure. You can never have too many!!


I like to have a little dog power when we go to S. Dakota.
This scene at Cabela's in Mitchell caused some people to stop and look!! I think they were trying to figure out how we got all of those dogs in the back of that truck!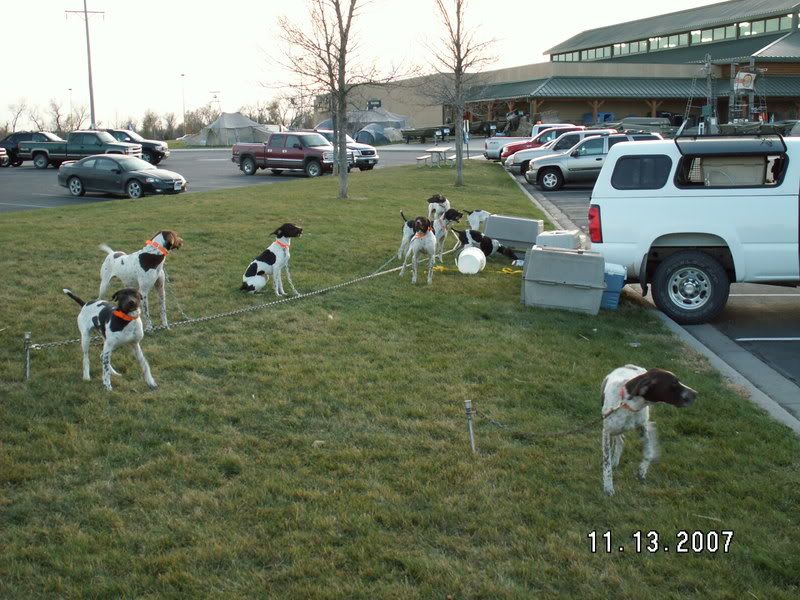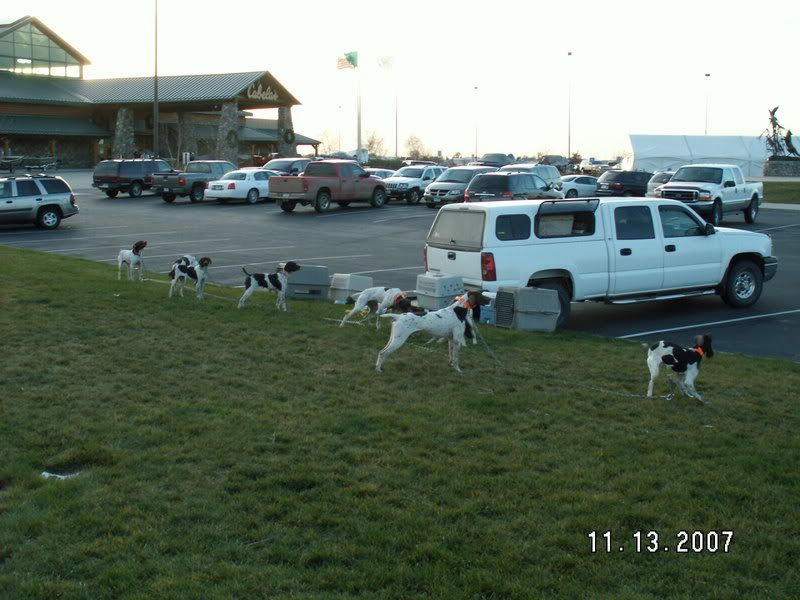 Doug