Gun Dog Forum Alert!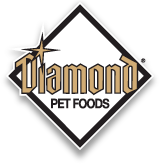 Diamond Dog Food

On December 20, 2005 Diamond Pet Foods released a media statement regarding the discovery of aflatoxin in a product manufactured at their Gaston, South Carolina. Aflatoxin is a toxic chemical produced by fungus on corn and other crops.

Read the official media release…

Discuss on Gun Dog Forum…

I just went back to the Diamond website and it seems like they're doing a good job of informing the public:

http://www.diamondpetrecall.com/

DIAMOND AND THE DIAMOND LOGO ARE REGISTERED TRADEMARKS OF SCHELL & KAMPETER, INC.
Gun Dog Forum News Archive
FREE GDF Stickers!!!

Want a GDF sticker? Just write an article for GDF and I'll send you a GDF sticker! Submitting the article is easy. Just follow the instructions by clicking here

I'm looking forward to hearing from you!

Grant
The new competition is here!!!

It's the "head shot" photo contest. The contest sponsor is Walnut Hill Kennels from Lafayette, Georgia. Rick Hopkins and Brenda Roe from Walnut Hill have provided three t-shirts to award the contest winners. For more info on Walnut Hill Kennels visit http://www.walnuthillgsps.us Provide your dogs head shots (close-up photos of your dogs face). The highest ranked photos will win t-shirst from Walnut Hill Kennels. 1st place wins a XL orange NSTRA Grand National Invitational shirt, 2nd wins a Large NSTRA Champion of Champions shirt, and 3rd wins a XL NASTRA Champion of Champions shirt.

For more info on the contest go here

If you or your company would like to sponser a future GDF contest, contact me at grant@gundogforum.com
The Next Generation of Tri-Tronics Remote Trainers is Here


For nearly 40 years Tri-Tronics has been the industry leader in designing and manufacturing remote electronic dog training collars. In addition, it is the only major e-collar company that continues its dedication to quality by manufacturing in the USA. Tri-Tronics continues its tradition of producing the highest quality e-collars available with the introduction of the G2 Series. The many new design features in the G2 Series are a direct result of feedback from thousands of our customers. When the customer asks, Tri-Tronics acts. Read More!
Fieldmaster's Cut to the Chase wins the 2004/2005 Hunting Picture Contest!!!

GDF's Fieldmaster takes first place wins a box of (12) Purina ProPlan Bars and a GDF Sticker. Second place goes to GDF's Vizsla Hunt Dog with picture of Grady pointing quail. Vizsla Hunt Dog will receive a GDF sticker.

Click here to see all the entries.

Thanks everyone who participated in the contest. I think it s the best photo contest we've had yet.

Grant